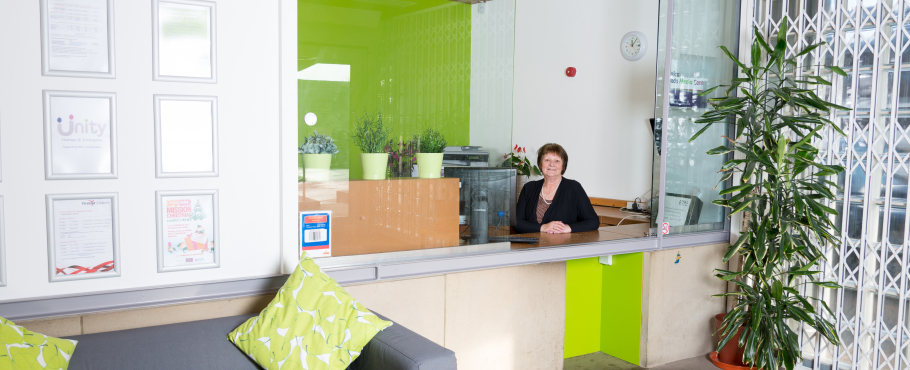 About Unity Enterprise
---
Unity Enterprise is a not-for-profit organisation committed to contributing to the economic well being of local communities and to the regeneration of inner city neighbourhoods, through the provision of good quality, affordable offices and workspaces in the Leeds area.
---
What makes Unity Enterprise unique is its experience in being more than just a provider of managed offices and workspaces. As a not for profit social enterprise it has, for over ten years, provided a secure and friendly environment in its business centres which has enabled inner city enterprises and voluntary sector organisations to grow, prosper and develop.

Unity Enterprise is a wholly owned subsidiary of Unity Housing Association. As a wholly owned subsidiary social enterprise, Unity Enterprise seeks to support and compliment the value creation objectives of Unity Housing. Through the provision of high quality affordable workspace for local businesses, social enterprises and third sector organisations, Unity Enterprise seeks to achieve the following:

Contribute to local regeneration by providing accommodation and a focal point for small companies, social enterprises, voluntary organisations and local projects with social aims.
Increase employment opportunities and promote social inclusion through the provision of help and advice for getting a job and the provision of assistance in launching a business.
Generate a financial surplus to grow Unity Enterprise and further support the work of Unity Housing.